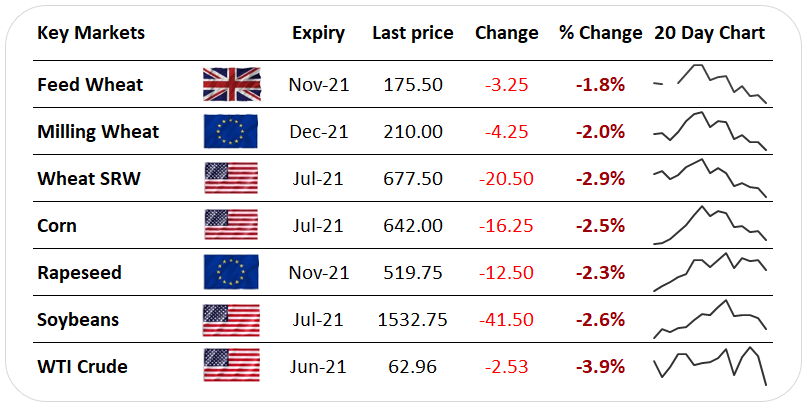 Wheat prices under corn price pressure

World agricultural markets continued the sell-off today. Northern hemisphere production confidence in wheat and corn has been increasing as rainfall continues to improve the prospects for winter and spring crops, outweighing the drought conditions in Brazil and continued fast pace of Chinse -US corn purchases.

Tomorrow's weekly USDA export report will make interesting reading with potentially record-breaking figures.

Latest Trade Data
The major global news for today has been yet another sale of US corn to China, with another sale of 1.36MT, this brings total US corn sales for next season to just shy of 10MT.
While there is an increasing volume of new crop sales to China, there are growing doubts that the full volume of current season US-China booked in corn sales will actually be achieved. Certainly, the export pace will have to increase in order to reach this target, or be rolled into next season.
Key Charts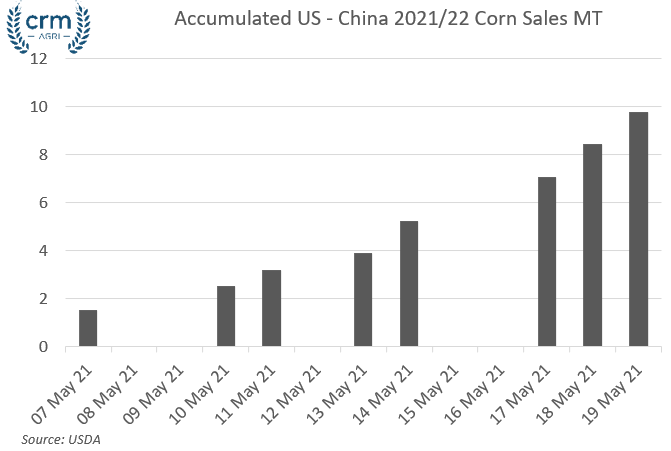 Why does this matter?

We previously highlighted the importance of the USDA WASDE Chinese corn estimates – view report.