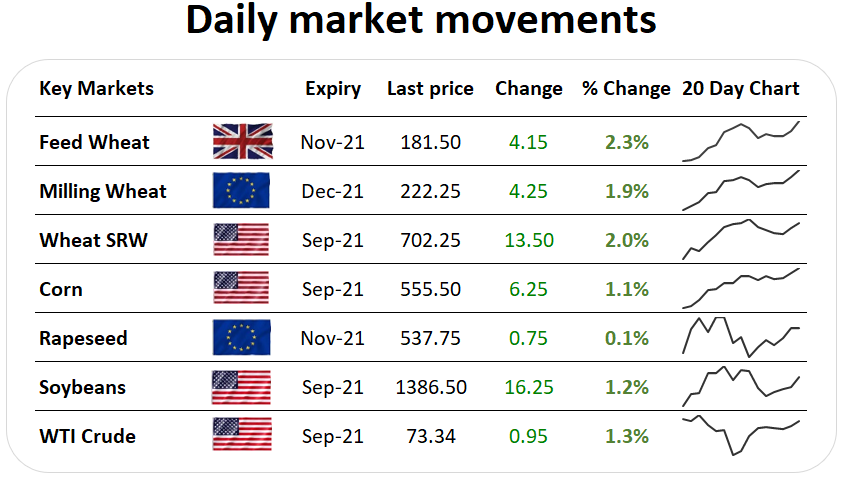 Alongside the US heat stress, support has come for wheat today following large weekly US export sales. Net US weekly wheat export sales of 515.2Kt were up a further 9% from last week and up 46% from the prior 4-week average, with 128.9Kt of sales to China.

While wheat sales were impressive, old crop corn export sales were minimal on a net negative as China cancelled 119Kt of old crop sales. New crop sales of 529Kt were encouraging for corn, but China again remains absent from purchases.

Soybean export sales for 2021/22 at 312.8Kt were up on last week, predominantly split between Mexico and China.

What does this all mean?

The world remains in a weather market, determining supply, but once crop prospects become more certain, it is the demand side that will again determine the global market direction.