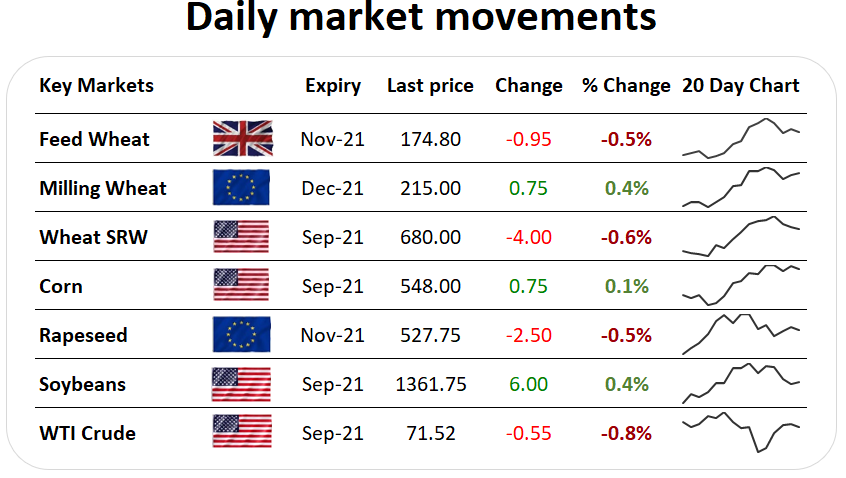 Markets began the week in the red as US forecasts moved to be slightly more favourable for corn and soybeans.
Forecasts are for the US to remain hotter than average and with little rainfall over the next 1-3 days, but with temperatures cooling and increased chance of precipitation later this week. The weather continues to be the main driver of markets, and if the rainfall fails to materialise then crop risk will once again be priced into new crop markets

Managed money marginally increased the number of long contracts held in wheat last week while reducing the number of short contracts, although still maintain a marginal net short position. The prospects for US and Canadian spring wheat continue at odds to Black Sea and European prospects.

Managed money positions in corn were largely unchanged last week, although with a minimal increase in long contracts and slight sell-off in short contracts, the overall net position moved to a marginally more bullish position last week as forecasts were for a hot and dry week.

Like with corn, fund positions in soybeans were largely unchanged last week, but with a small increase in long contracts with a cut in short contracts held.