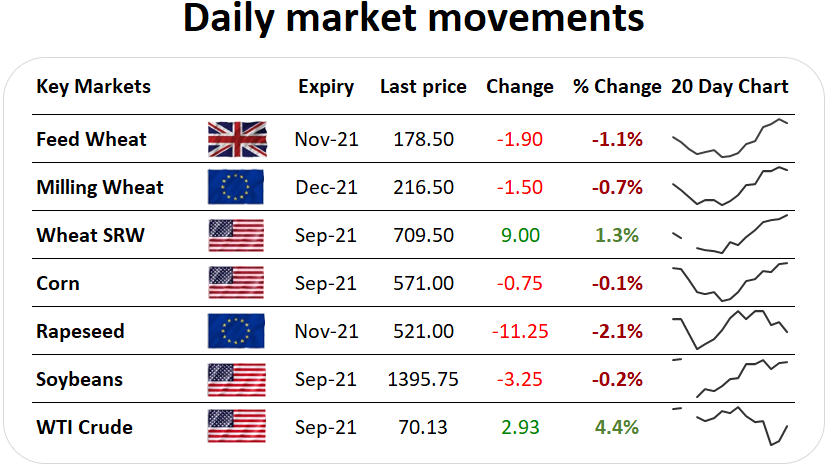 In a day of limited new market data, the focus continues to be the weather and the potential impacts on production.

Forecasts for heat and limited rainfall in the US has continued to provide support for US wheat and corn, while limited rainfall in Canada has removed some of the risk premium from rapeseed.

Following the large fall in crude oil markets on the back of OPEC relaxing restrictions, oil has made a recovery today, gaining over 4% to reverse the previous loss.

While it is too early to assess the impact upon production, the extreme rainfall that has occurred in China has the potential to have reduced production estimate for Chinese corn.
Looking ahead, global markets will continue to react to weather as harvest, especially for US corn and soybeans, remains a while off and is going through key yield determining stages.