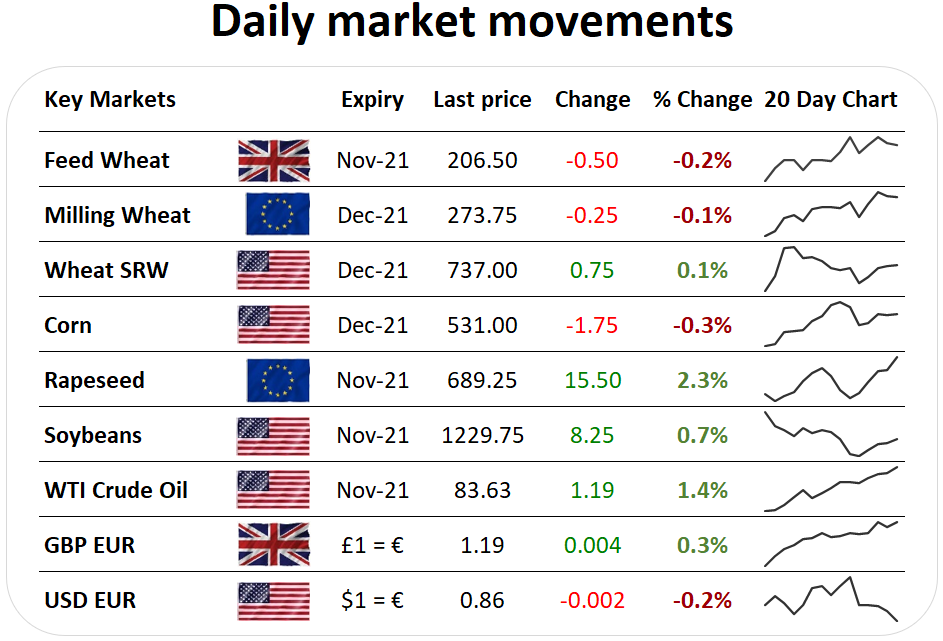 The US corn harvest slowed last week, with 52% of US corn now harvested, falling 5 percentage points behind last year's pace.

The slow US harvest pace also extended to Soybeans, where just 60% of US soy has now been harvested, well below the 73% of last year.

The winter wheat planting in the US however is in line with average, at an estimated 70% complete, just one percentage point behind average.

While the US winter wheat planting campaign is in line with average, the Russian winter sowing progress reached 16.3Mha today according to the Russian Agriculture Ministry, still continuing to be behind last year's planting progress.

At now 1.2Mha behind last year's pace, the Russian planting progress remains delayed, but is now showing signs of catching up, and should winter kill be less severe this winter, the Russian winter wheat harvest area still has the potential to be marginally up come harvest.