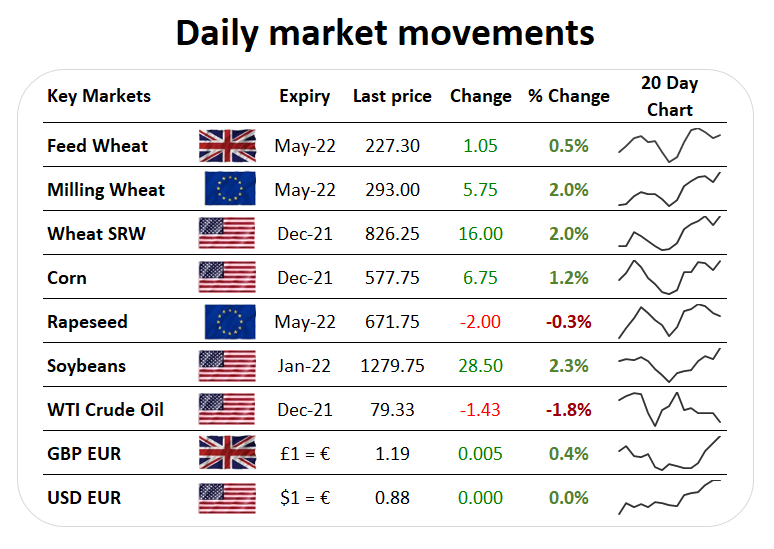 US ethanol production figures were released this afternoon, production for the 6th consecutive week remains above the 1 million barrels mark. Production was up 21K barrels from the week prior to 1.06 million barrels. Stocks of ethanol were down 205K bbl to 20.081 mil bbl.
 
The USDA weekly crop progress report showed US corn harvest is almost complete with 91% of corn harvested, this is 5 percentage points in front of the average.
 
For US Soybeans, crop progress is 92% complete, progress sits just behind the previous 4- year average of 93%.
 
For US winter wheat, the report highlighted that crop condition is fairly in-line with the previous year, with the same score being recorded for winter wheat which is rated good and very good. States which are rated very poor are up by 2 from the previous year.

In other news, wheat import demand remains strong with a large purchase of 600KT by Algeria and Egypt purchasing another 60KT from Romania.

The Vietnamese government have announced that they will reduce import tax from December the 30th 2021. There will be no tax on wheat imports, previously there was a 3% tax. Corn imports will also be reduced to 2% from 5%.