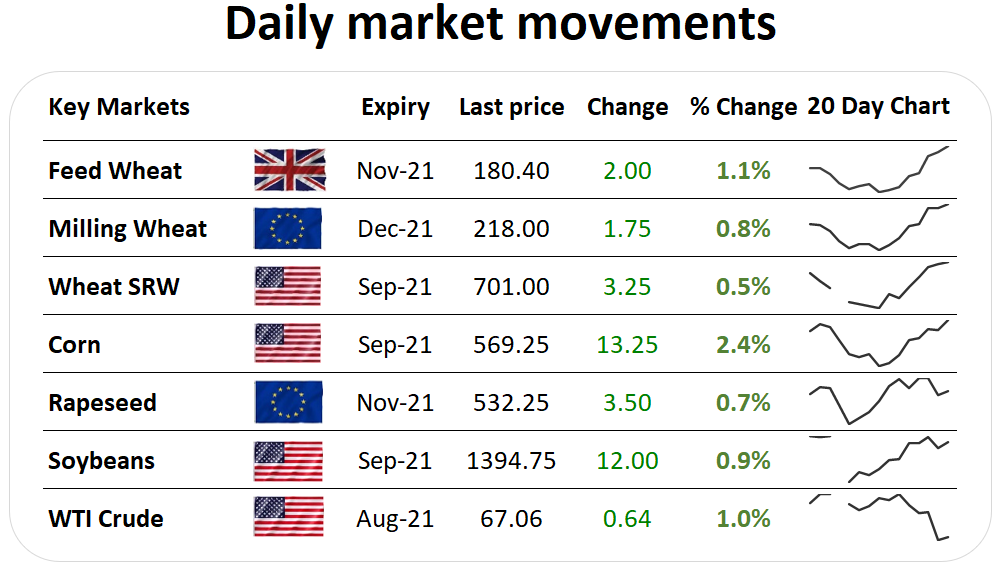 Last night had the USDA release their crop progress report. Following the previous week's improvement in US corn condition scores, markets were left disappointed with the overall proportion of US corn in good and excellent being maintained at 65%.

For soybeans, there was a marginal increase in the proportion of soybeans being rated excellent, up one percentage point from the previous week. Overall, US soybean ratings improved to 61% good and excellent, while progress is still ahead of average, with 63% of US soybeans having reached the blooming phase, well ahead of the 57% long-term average.

US spring wheat conditions continued to decline, falling to just 11% rated good and excellent, down from 16% the previous week.

High temperatures and heat build-up are again a feature of the US this week, providing further support.

What does this mean?

The continual decline in spring wheat prospects, alongside the high temperatures, is continuing to provide support to global grain markets.

Read the full USDA report here.