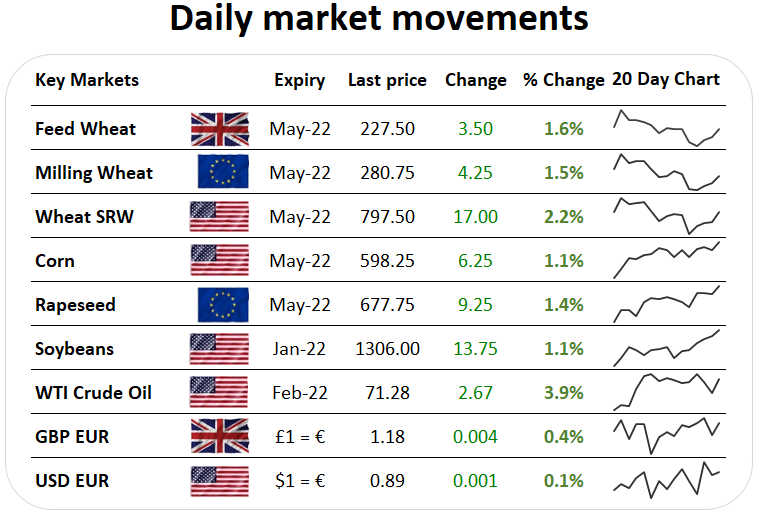 Global markets have been in the green today, all recovering some of the recent losses.

Crude oil has been leading the charge, up over $2/Bbl and nearly 3% during the day.

The buoyant recovery in markets has also translated to corn, wheat and soy, also all in the green today.

Alongside what has been an across-the-board push higher in markets today, dryness in South America continues to be a concern, with drought conditions widespread across southern Brazil, providing support to both soybeans and corn, and therefore also wheat markets.

Amid the dry conditions in Brazil and Argentina, planting in Argentina remains delayed, with only half of corn planted. La Nina concerns and the South American weather market has certainly already got underway. Rainfall over the next few weeks will be key.