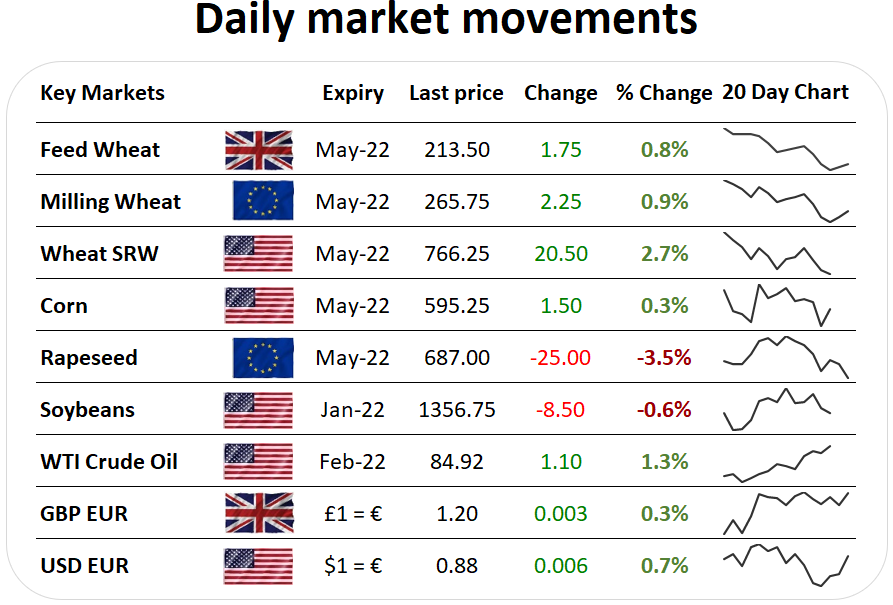 Another mixed day today had markets initially under pressure as additional rainfall was added to forecasts for Argentina.

In Southern Brazil there are forecasts for patchy rainfall, but mostly in the less soy intensive eastern regions, while in central regions, which have been suffering from too heavy rains, the forecasts are more favourable.

Overall, a more encouraging weather pattern for South American producers, but for those already suffering from drought, potentially too little too late, but with yield losses potentially capped, markets backed off.

While markets were generally under pressure today, wheat prices put up modest resistance. While the weather in South America has somewhat improved, long-term attention will be on winter wheat in the US, suffering from an ongoing lack of soil moisture.