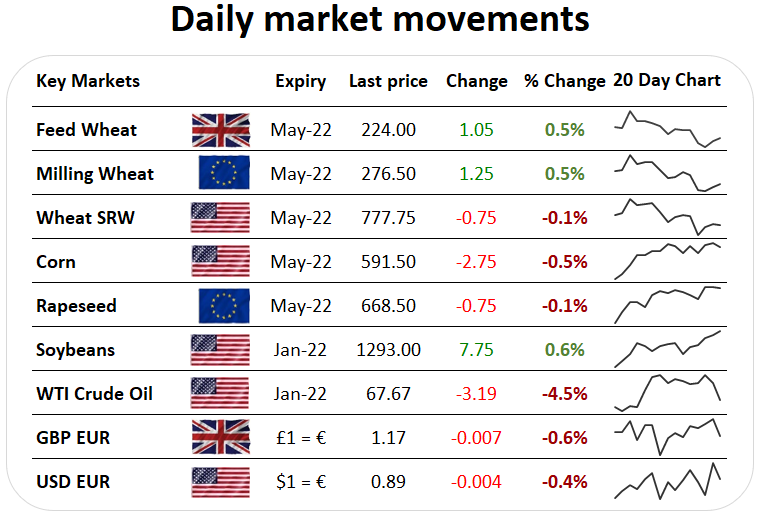 Heading into this week, and the market sentiment has been in a risk-off attitude with crude oil coming under pressure, briefly falling below $70/Bbl as the Omicron variant continues to cause concern across markets.

Wheat

Managed Money moved to a net bearish position in wheat last week, cutting the number of long contracts held down to 71.9K contracts, down from 77.6k the week before. While funds cut the number of long positions, the number of short positions held went up by a more modest volume, from 78.6k to 81.4k in a sign of a risk-off attitude toward wheat instead of a sudden bearish move.

Corn

In corn, Managed Money moved to an increasingly bullish position, up from 348.2k long contracts to 361.8k. Short contracts in corn have continued to be in very minimal demand, and overall, with a slightly larger long position week on week, there is a still a bullish sentiment in corn.

Soy

In soybeans, there were little changes in sentiment, with both the number of long, and short contracts held marginally cut, a slightly risk-off approach given the falling soy oil values.