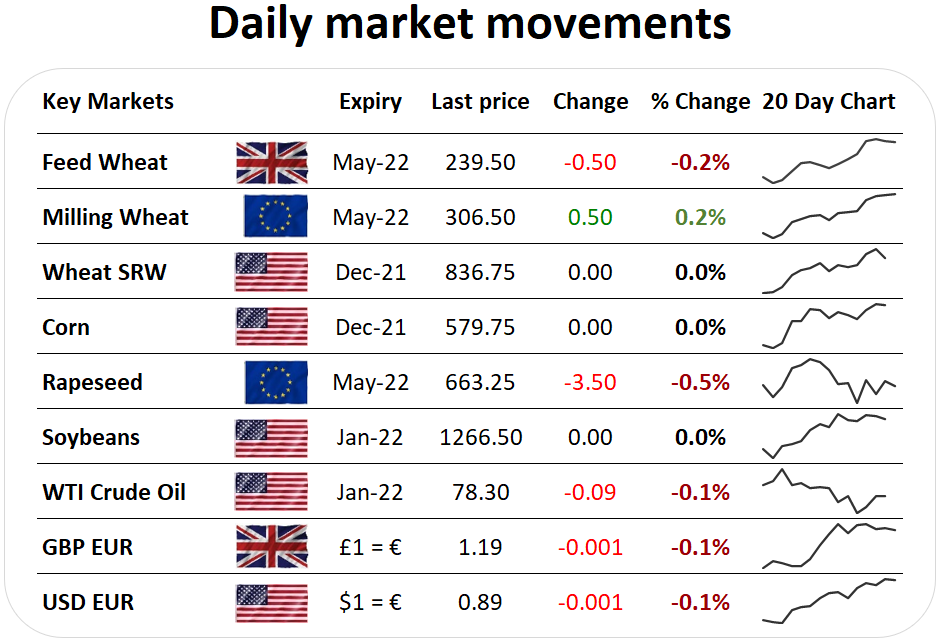 With the US on holiday for Thanksgiving, markets have been fairly quiet today with minimal market moves. The USDA will release weekly export sales figures tomorrow.

The first UK Supply and Demand estimates from AHDB & Defra have been released today (Find the Full Balance Sheet Here). The takeaway from the release is how tight domestic markets are and the recovery in the Human and Industrial sector usage – Including the Bioethanol sector.

With what remain La Nina conditions in Argentina, 1-7 day outlooks for rainfall are encouraging with rainfall forecast.