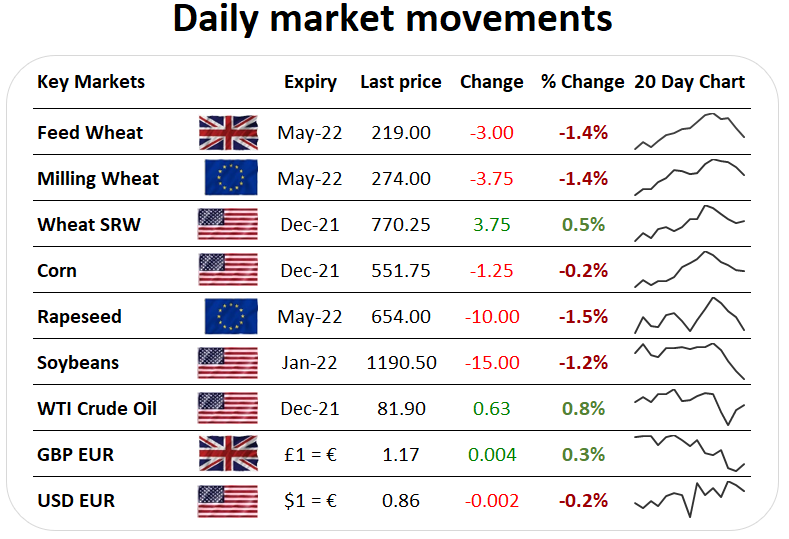 Ahead of tomorrow's USDA WASDE, markets have been somewhat subdued and broadly under pressure.

Although markets have in general been under pressure, Managed Money funds last week broadly took a more bullish approach toward corn, wheat and oilseeds.

Wheat – The number of long positions held in wheat increased last week to the largest number held since the end of August. Managed Money also cut the number of short positions held, down to 74.8k from 84k the week before.

Corn – Managed money increased their bullish position in corn last week, increasing the number of long contracts held to the largest number held since May. Short positions in corn were also cut, down to 27.5k contracts, the smallest number held since the start of June.

Soy – Although soybean markets have been falling, Managed Money increased the number of bullish long contracts held, holding the largest position since the end of August.