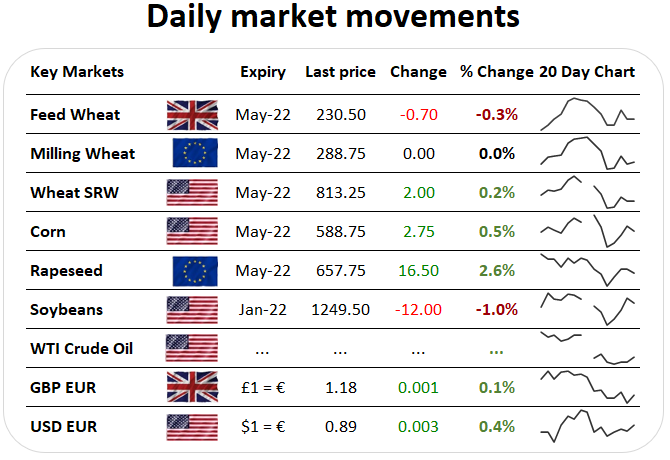 Today Agricultural markets have been in a sideways mood, lacking direction. Thursday will see the release of the December WASDE and large positioning ahead of this report is unlikely.  

Crude oil however has continued to push higher, recovering from last weeks dramatic sell-off. As Crude oil has pushed higher and recovered, so too has rapeseed.

May-22 Paris rapeseed has pushed up back to €657.75/t, back to the trading range recorded since the middle of October.

Looking to the Southern Hemisphere and Argentina continues to make headlines, with dryness in December again a concern.