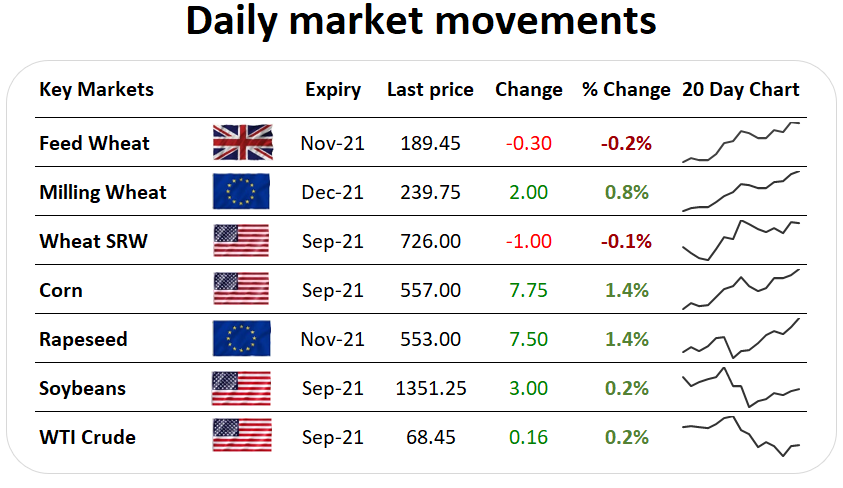 Ahead of the USDA WASDE, set to be released tomorrow, markets have gained support from hot weather set to spread across the US.

In tomorrow's WASDE, there are multiple production estimates expected to be cut. US wheat and corn, Canadian wheat, Russian wheat and 2020/21 Brazilian corn production estimates are some of the most important grain crops expected to be trimmed. Conab recently lowered their production estimate for Brazilian corn production to 86.6Mt, while multiple organisations are forecasting a Russian crop between 75-77Mt.

Tomorrow's WASDE is likely to tighten global production estimates and should demand estimates such as Chinese imports not also be trimmed, then 2021/22 on paper stocks are likely to decrease.