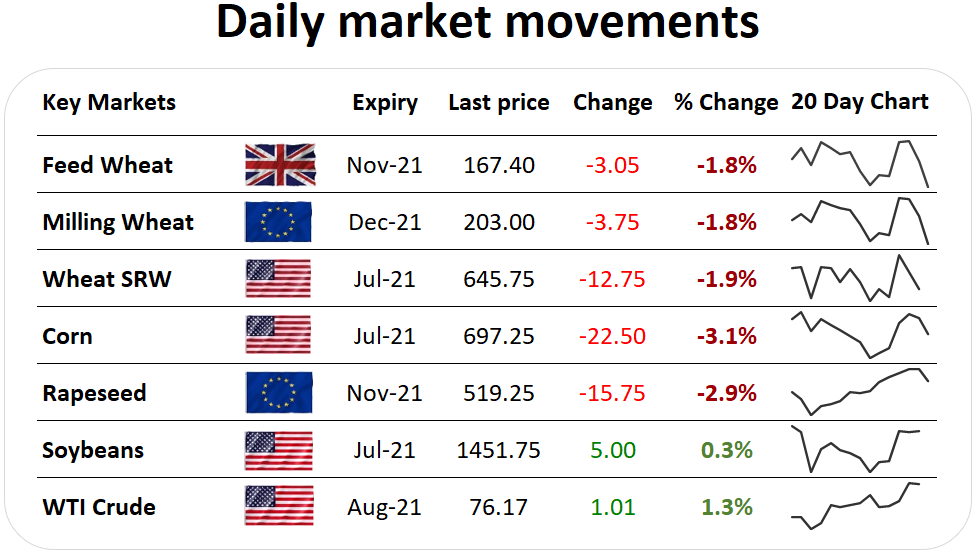 Due to the 4th July US holiday, the USDA crop progress report will be delayed and released on Tuesday instead.
With the US on holiday, there has been limited impactful market news released today, however, the CFTC Commitment of Traders report made interesting reading.

The Managed Money category of speculative investors continued the reduction in long contracts held in Chicago soybeans to the lowest number held since the 11th of August, at 90.9K contracts, this is down from the 95.4K contracts held the week before.
 
In corn, speculative investors' positions were virtually unchanged week on week, crop condition scores will be important for sentiment, with an expectation that scores will improve.

In wheat, overall speculative investors' long positions were little changed, however, there was a marked sell-off in the number of short positions held. While US and Canadian spring wheat remains a real concern, a reduction in the number of short contracts comes as little surprise.
 
What does this all mean?
 
Looking ahead to this week, USDA crop conditions are becoming more influential as scores correlate with yields. Cooler and wetter weather is also forecast for parts of northern US states, Canada and the US corn belt this week. After the heatwave, assessments for how crop conditions in Canada suffered remain a large unknown.