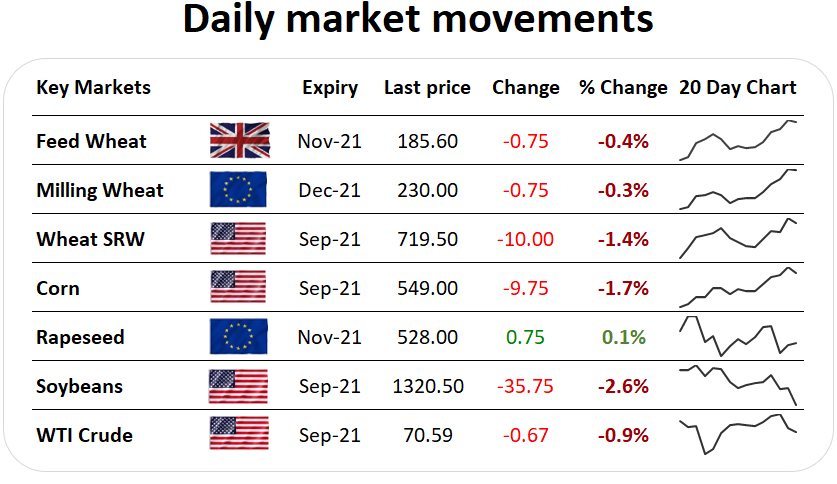 The USDA weekly crop progress report recorded a further decline in the overall good and excellent rating, falling to 62% good and excellent, however, this was largely expected following the high temperatures last week. 91% of US corn has reached or passed the silking phase, ahead of the long-term average and 38% of US corn reached the dough phase by the 1st of August, 5 percentage points ahead of average.

US spring wheat condition rating climbed by one percentage point last week to a still very minimal 10% good and excellent. The spring wheat harvest has gathered pace, reaching 17% complete, although with poor yields, fast progress doesn't mean a large early availability of grain.

While grains in the US have continued to suffer, soybeans have been faring better, and the rainfall that has arrived has been beneficial for the US oilseed crop. NDVI light absorbance scores have for some time highlighted better crop prospects than USDA crop ratings.

Read the full USDA Crop Progress Report Here

The Russian wheat harvest, according to the Ministry of Agriculture of the Russian Federation reached an area of 13.4Mha, harvesting 46Mt. Although harvest progress has caught up with 2020, winter wheat yields continue to disappoint.

Patchy rainfall is forecast in the US corn belt this week, but temperatures remain elevated.