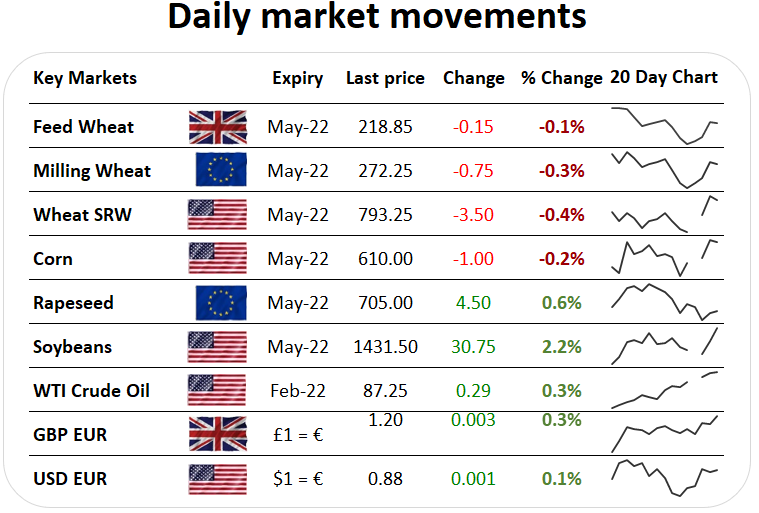 There has been a combination of bullish oilseed market factors today, all continuing to drive markets higher, pushing soybeans to contract highs today.

Ongoing dryness in South America continues to be an ever present and persistent concern.

The new potential for logistical concerns in the event of a Black Sea conflict have provided support for agricultural markets, with support also having given a recent renewed push higher in wheat markets.

Additionally, there have been reports of potentially large sales to China today, although these remain to be confirmed and we await USDA export sale data, the phrase buy the rumour, sell the fact could easily come true.

Overall, May-22 Chicago soybeans, at c$1437/Bsh reached and tested contract highs, surpassing June 7th previous highs, before backing off , also aided by a fresh day of support from crude oil.