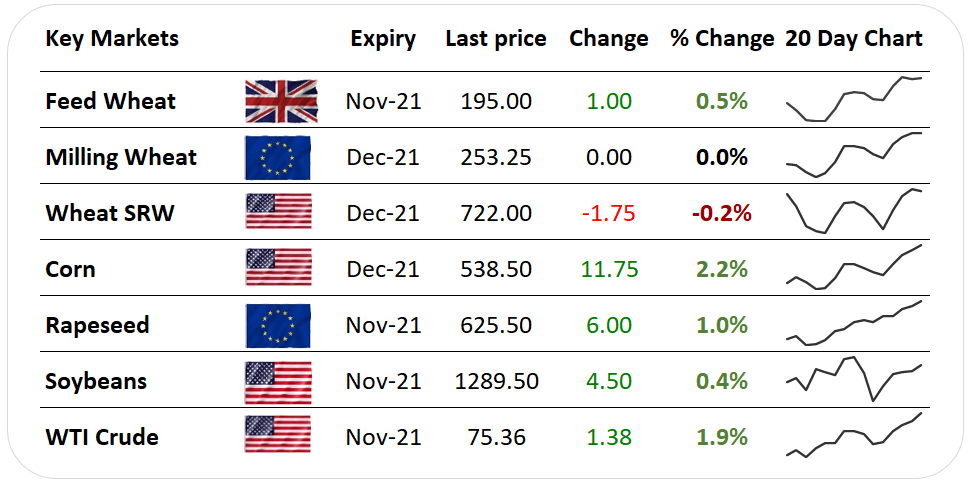 Markets started the week with a generally bullish attitude with Chicago corn pushing higher. Wheat markets have however been less active.

The somewhat less volatile wheat market has been reflected by managed money fund positions, in a general risk-off approach to wheat last week. Managed money again cut the number of long contracts held, down to 59,6K contracts, the lowest number held since July 2020. However, unlike July 2020, funds do not possess a large number of short contracts and have in general moved out of wheat rather than having a bearish overall position.

Fund positions in corn were mostly unchanged, trimming both the number of long and short contracts held, but overall maintaining a similar net long position.

In soybeans and while managed money is still in a net long position, moved to a less bullish position, cutting long positions and increasing the number of short positions held.

With the Russian winter sowing campaign having fallen behind last year's pace by the end of last week, attention will be back on Russian planting progress this week.