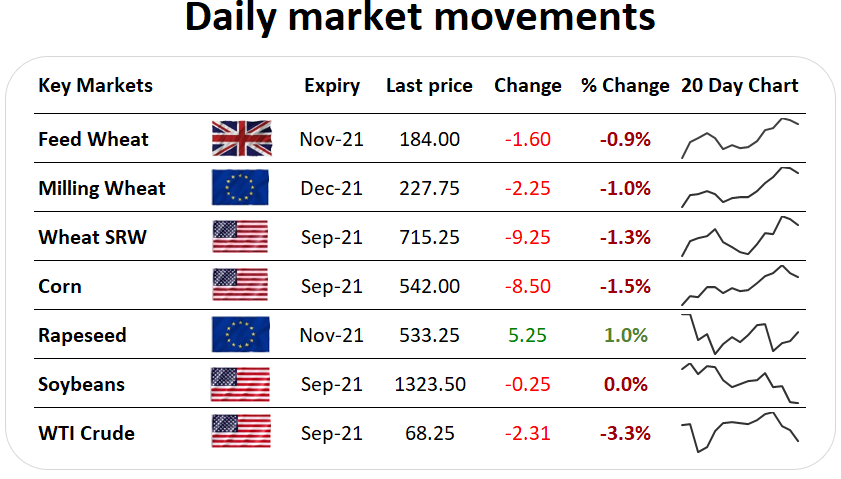 In a day of minimal impactful market news, markets have been in a slightly bearish tone. Weather forecasts for the US corn belt continue to forecast rainfall into the majority of key corn and soy regions, while there is also modest rainfall forecast for parts of Canada.

The Russian wheat harvest continues at pace and the area harvested is now in line, to slightly ahead of last season, although yields remain a concern. According to the Russian Ministry of Agriculture, the wheat harvest has now reached 49Mt from an area of 14.2Mha.

What does this mean?

The wheat crop harvest is gathering in pace across the northern hemisphere, but US corn and soy prospects are far from certain. August is a key month for yield determination and with forecast temperatures near normal with rainfall, in the absence of impactful new data markets are slipping.