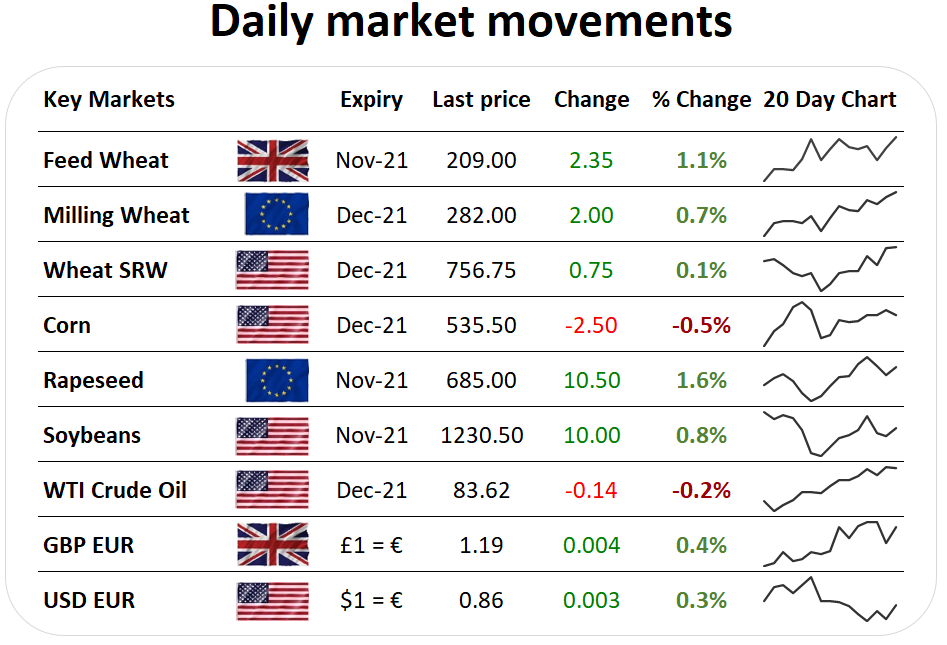 At the start of the week and markets have in general continued in an upward bullish trend with wheat continuing to extend gains.

Although global wheat markets have continued to gain, Managed Money further reduced the number of long contracts held last week and are in an overall net short position. While Managed Money have reduced bullish long contracts in wheat, in corn there has been very little change in sentiment, with a net long position maintained.

In Soybeans, and Managed Money have again continued to reduce the number of long positions held in soybeans, while increasing the number of short positions held. With the continued change in sentiment, Managed Money are now close to a net short position.

In Russia, and winter planting has continued to recover, and catch up with last year's planting progress. On the 26th of October last year, winter sowing reached 18.2Mha, 0.8Mha ahead of the 17.4Mha, reached so far this season. Combined with what will likely be less winter kill this year and Russian winter wheat production for harvest '22 is now increasingly likely to record a year-on-year increase.