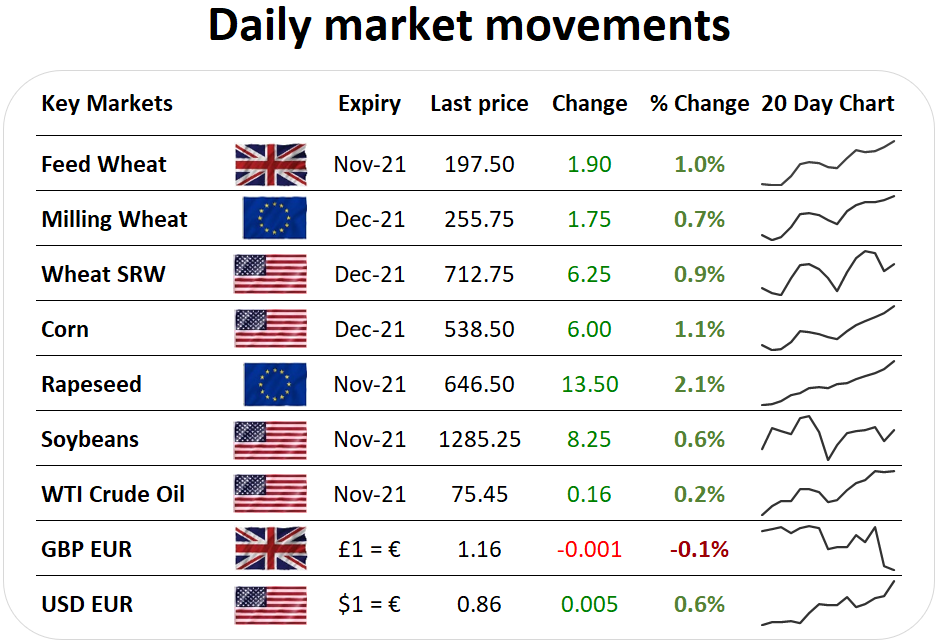 The Pound has continued to slide, with the value of the pound falling relative to the euro and dollar. A falling pound supporting values in the UK.

Tomorrow will have the USDA release their September stocks report, where attention will be on US corn stocks, soybeans, and wheat.

Markets have been on a bullish trend today, pushing higher before the report, where there is wide anticipation of a bullish stock report, with what will be a knock-on reduction in official USDA supply and demand figures.

In Russia, and winter sowing progress, according to AgMin data continues to raise concerns about planting progress for harvest '22, with little rain on the forecast and dry conditions.