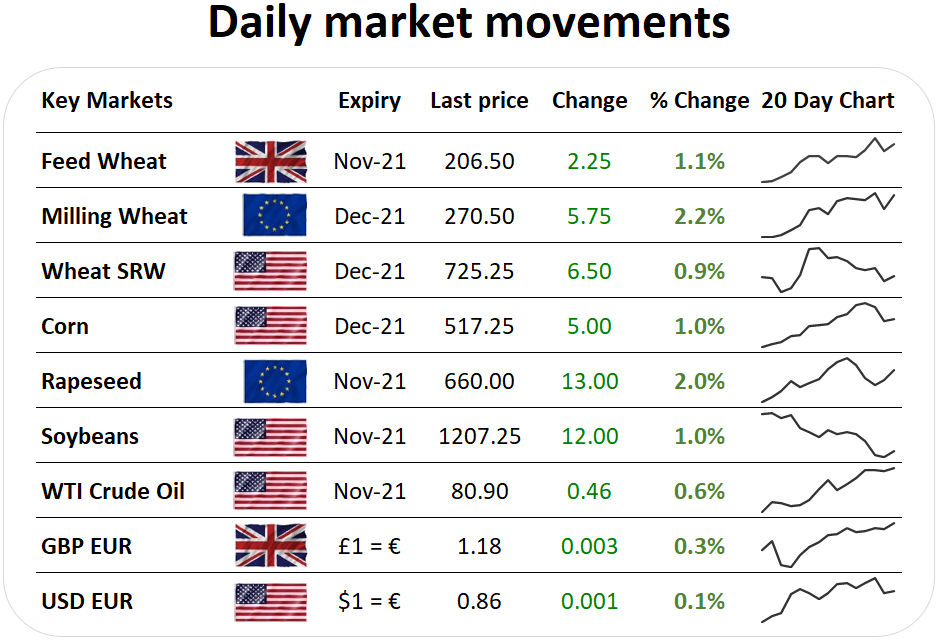 In the UK, and Defra has released their provisional June Survey results. With additional breakdown on the 14Mt UK wheat production estimate, highlighting poor overall eastern and southern region yields.

UK wheat production was estimated at 14Mt

Winter barley was estimated at 2.76Mt

Spring barley was estimated at 4.35Mt

Total barley estimated at 7.1Mt

UK oat production estimated at 1.15Mt

UK OSR production estimated at just 977Kt

Find the full June Structure data table here under Data Sets  
 
Globally, as input cost concerns continue to increase, markets have once again been in a bullish trend.