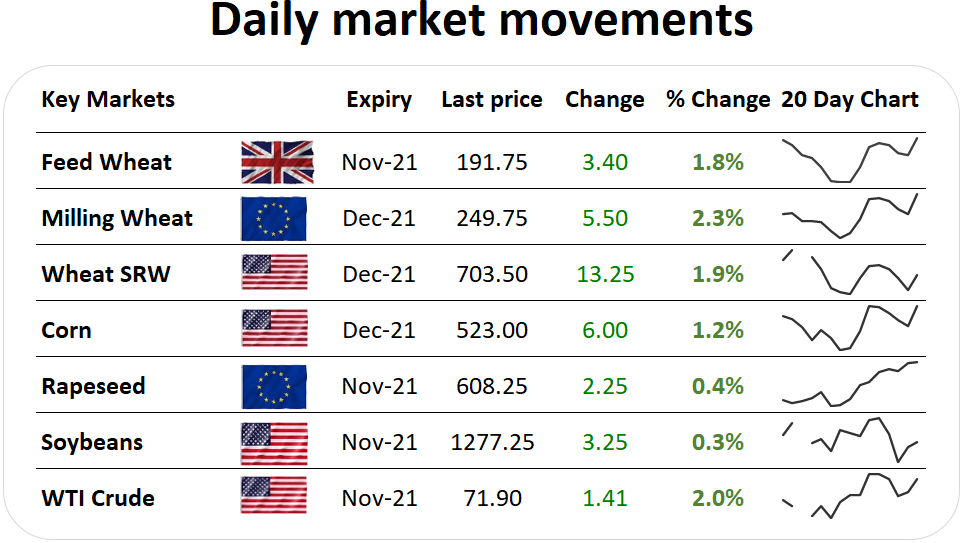 Global markets have pushed higher today, in what has been an overall day of gains for both commodity, energy and equity markets.

Released earlier this week, the EU Mars September crop report reduced yield forecasts for summer crops. Although all summer crop yield estimates remain above the 5-year average, spring barley, grain maize, sunflower, and soybean yields were all trimmed from the August estimate.

Read the full report here

In the southern hemisphere, Ag Rural is estimating that corn planting in Brazil has now reached 22%, only marginally behind the 23% in 2020. Improved soil moisture conditions are providing better confidence for Brazilian first corn, following the recent drought decimated second Brazilian corn crop.