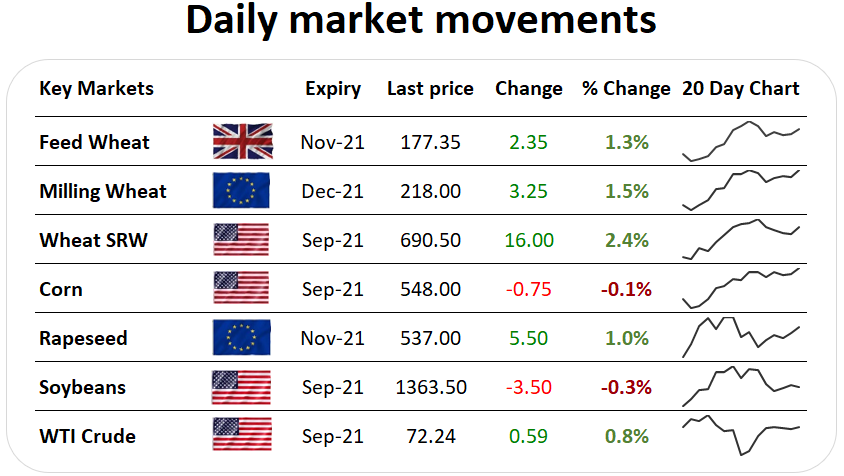 High temperatures in the US continue to dominate market headlines, with excessive heat in northern US states spilling into the corn belt, with Iowa also suffering and global grain markets have moved slightly higher again today.

The EU JRC Mars bulletin for July highlighted increasing yield confidence for EU wheat production, increasing yield estimates for wheat and maize across the EU, however, excessive rainfall is likely to negatively impact quality.

Read the full EU MARS report here

Looking to Russia and while the harvest pace has been catching up with 2020, yields have been disappointing.