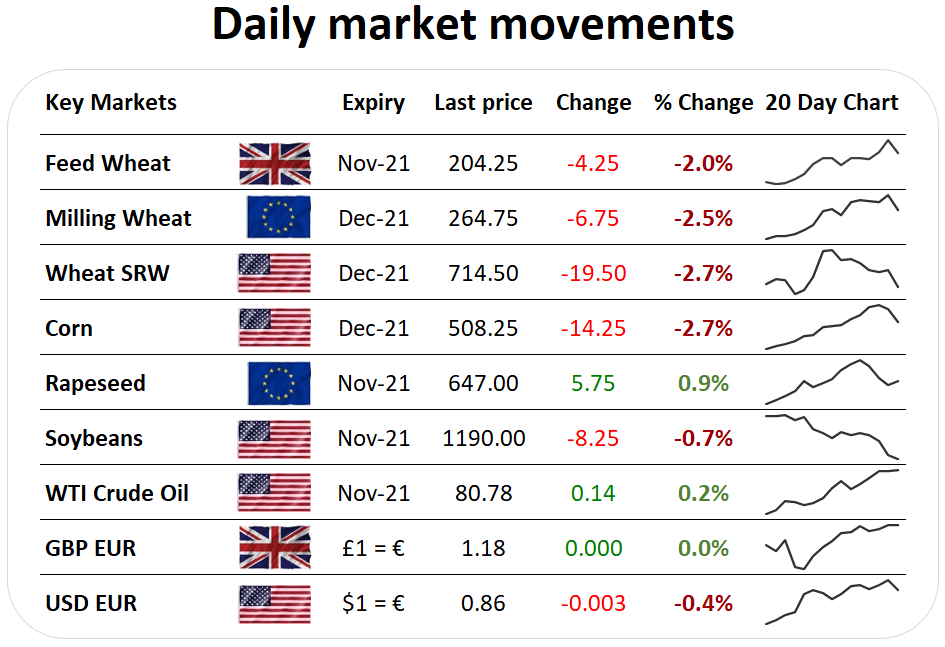 Vegetable and oil oilseeds gain support as Indian import taxes were reduced.

To ease high vegetable oil prices in India, the government has further reduced import taxes on imported vegetable oils. While the cuts to import taxes may ease domestic Indian markets, global vegetable oil markets gained support, counteracting the tax reductions alongside anticipated increases to demand.

With the vegetable oil market gaining support, rapeseed markets have halted the previous two days' falling market.
After the mostly bearish USDA WASDE for corn, and grain markets have continued to be under pressure today, with wheat unable to avoid being pulled lower.

Russian planting progress continues to be a cause for concern, with winter sowing reaching 14.6Mha, still down 1.4Mha on the 16Mha planted by the 13th of October 2020.