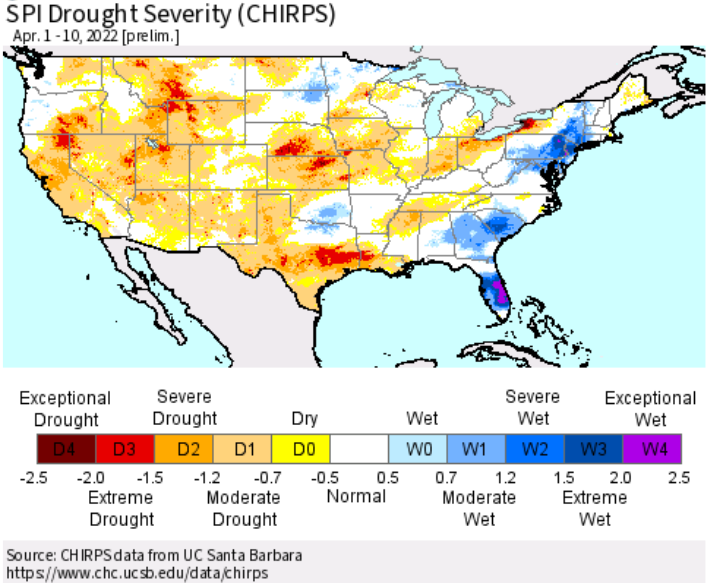 EU wheat markets have received support today from Egypt's wheat tender. May-22 Paris milling wheat has pushed above €409/t, nearing in on the peak of old crop wheat markets set on the 7th of March.

Egypt's General Authority for Supply Commodities purchased 350Kt of French, Russian and Bulgarian wheat according to a Reuters report detailing 50kt of Bulgarian wheat ($480), 60kt of French wheat ($494.25), 120kt of French wheat ($494.25), 60kt of French wheat ($494.25) and 60kt tons of Russian wheat ($460).

While EU wheat markets have been supported, US markets have in general been under pressure with no fresh US export sale announcements. After the recent renewed sales of US corn to China, tomorrow's export sale report will make interesting reading.

Dryness across the main US winter wheat producing areas continues to be a concern, with still very little rainfall forecast. Conditions in Texas especially have continued to take their toll on winter wheat with hot and windy conditions.

While conditions in Brazil are also starting to be a concern, with only limited rainfall and building dryness across parts of the second corn crop.