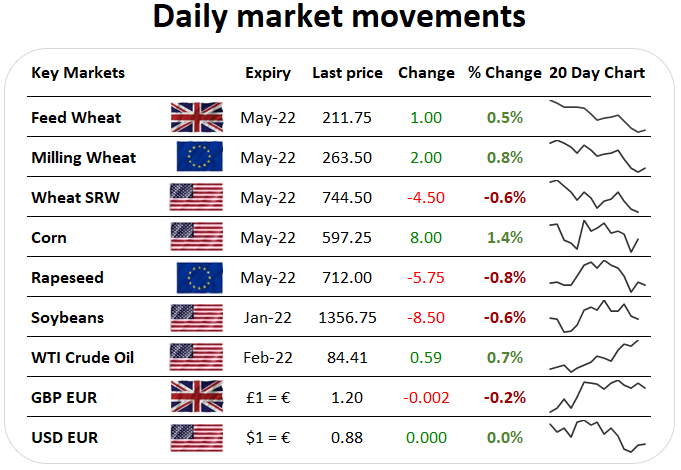 At the start of the new week, markets have been somewhat mixed, with support for grains while oilseed slipped.

Fund positions last week continued the bearish attitude toward wheat. Managed Money further reduced the long positions held, down to 58.6k contracts, down from 64.1k the week before, while increasing the number of short positions, up from 86.8k contracts to 89.8k.

In corn, Managed Money also trimmed their bullish position, although remain in a very long position. Long positions were reduced from 382.1k to 365.7k, while short positions were increased from 26.8k contracts to 30.8k.

In soy, the attitude was mixed, but overall added to the bullish oilseed position. The number of long contracts increased to 126.3k, up from 118.8k the week before, while short contracts increased marginally to 19k, up from 18.4k the week before.

Overall, speculative positions continued to sell wheat last week, with a mild reduction in corn while confidence remains for oilseeds.