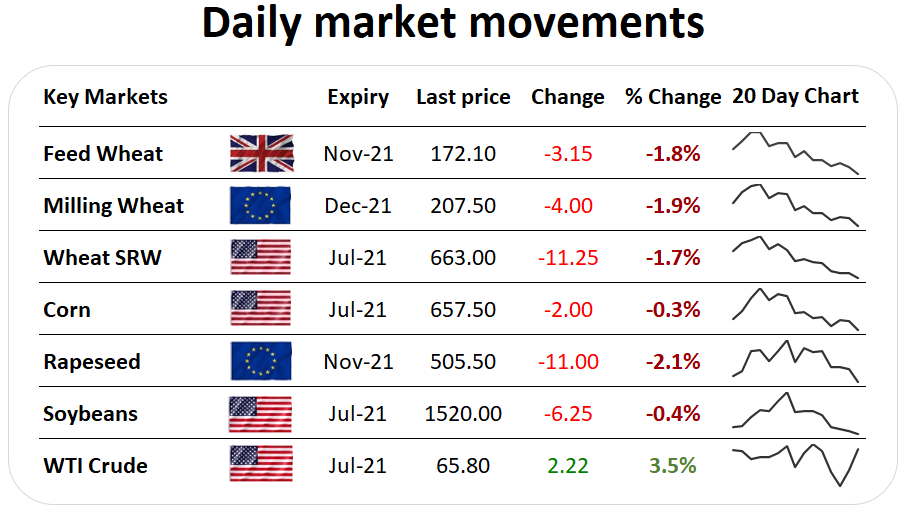 As we start the week, markets have started in the red, Nov-21 UK feed wheat falling to £172/T, Chicago Dec-21 falling below $6.70/Bsh and Dec-21 Paris milling wheat down €5/T to €260.50/T.
New crop confidence is increasing as weather in Europe and the US remains favourable.
Fund Positions
While the overall net position of managed money speculative investors increased last week to an overall more bullish position, this hides the fact that the number of long positions was in fact reduced, the devil, as ever, is in the detail.
The theme of Managed Money reducing the number of long positions held also extended to corn and soybeans last week in a broad agricultural commodity sell-off.
The number of long positions held in corn is now the lowest since the 15th December at 325Kcontracts. In soybeans and funds also shed the number of long positions held last week.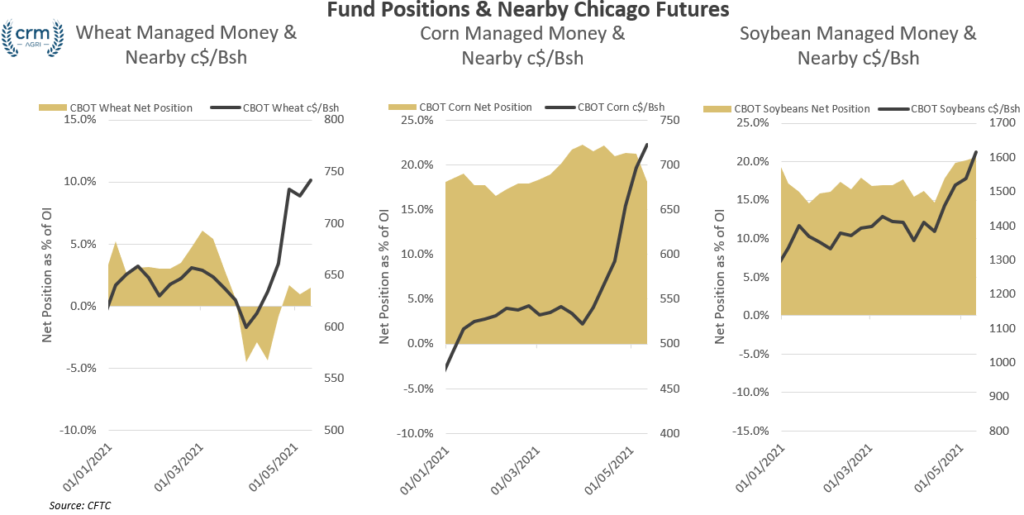 Importance of funds
The positions in Chicago futures of speculative investors, classified as Managed Money, can be very influential in commodity markets and can be seen as a barometer of market sentiment. Although providing greater liquidity and increasing the ability to trade, speculative investors can lead to greater volatility in markets.