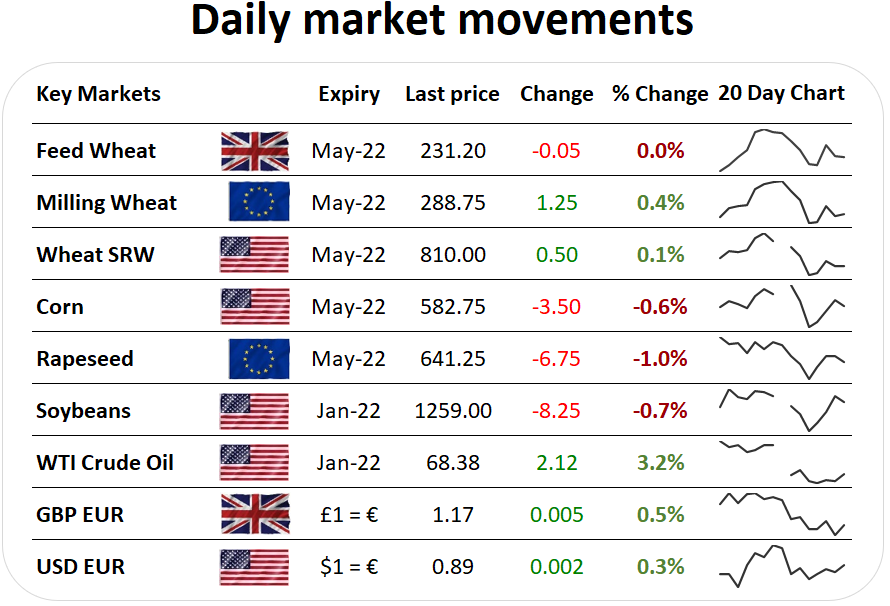 Following the covid variant market fears, with pressure on crude oil and all agricultural commodities came under pressure. Reflecting this mood last week has been the CFTC commitment of traders report.
 
Managed Money cut their long positions, or bets on higher prices, in corn to the lowest level since 26th October, while also reducing their bullish bets on soybeans and wheat.

In wheat, Managed Money reduced their long position to the lowest number held since 9th November. With 84k contracts, this almost equals the number of short positions held at 79.1k contracts. Overall, managed money continues to hola a limited overall position in wheat.

In soybeans, Managed Money also got out of long positions held, going from 95.48k contracts held last week to 82.7K this week.

Overall, the sell-off in long positions held, reflected the risk-off attitude last week.