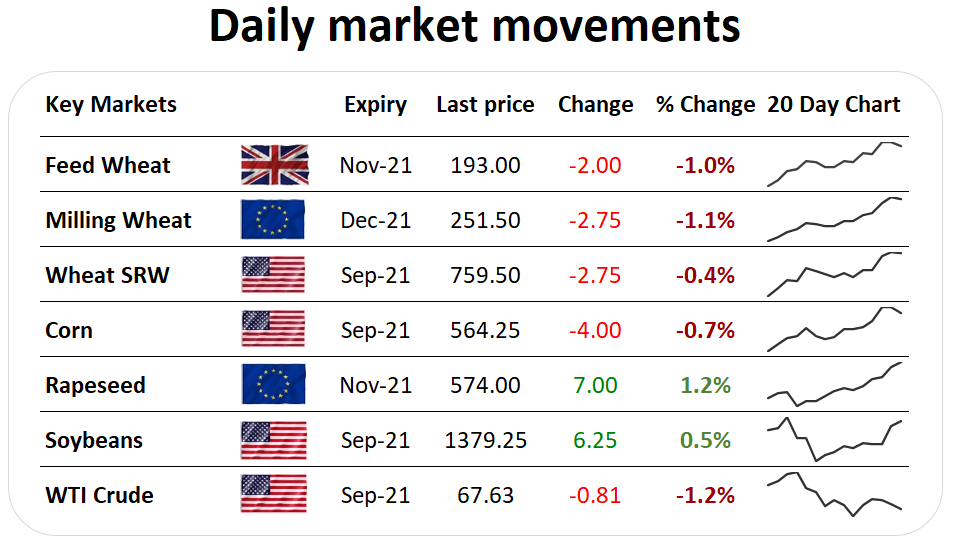 Last weeks managed money positions in wheat, corn and soybeans all extended in net long exposure to markets.

While an historic view of markets, fund positions are often a good barometer of market sentiment.

Wheat: Managed money increased the number of long positions held in Chicago corn to 82.967k, up from the 79.4K held the week before while reducing the number of short contracts.

Corn: Managed money position in corn increased to 27.9K contracts, up from the 27.2K contracts the week before. However, the number of short positions also increased, mitigating on a net position the overall bullish nature.

Soybeans: As with wheat and corn, managed money positions in soy also turned bullish, cutting the number of short contracts from 20.4K to 13.1K, while increasing the number of long contracts held from 93.4K to 100K.
 
High temperatures across the US at the start of the week are balanced by rainfall forecast to arrive later in the week across the majority of corn and soy states in the US. Fresh export sales of US soy today have also contributed to ongoing support at the start of the week for oilseeds.