We recently launched a new service the 'Global Grain Outlook', this monthly forecast looks beyond our usual analysis to provide forecasts on key global grains and oilseeds over a longer horizon – request more information
In our last GGO we focused on the relationship between UK and EU wheat.
Current season wheat markets have been well supported by the domestic deficit and poor yields and small crops the other side of the channel.
With the UK having been in deficit all season and reliant upon imports, the small crop in France has allowed domestic wheat to push far higher than would otherwise have been the case. Additionally, as Russia placed export taxes on wheat exports, demand was pushed toward France, which with such a small crop could not afford to match this demand and needed to price higher.
The 2021/22 Season
Domestically, next season has been moving yet again to a probable deficit position, as minimal beginning stocks combine with an increase in demand, from the animal feed sector and the now probable return in demand from Vivergo.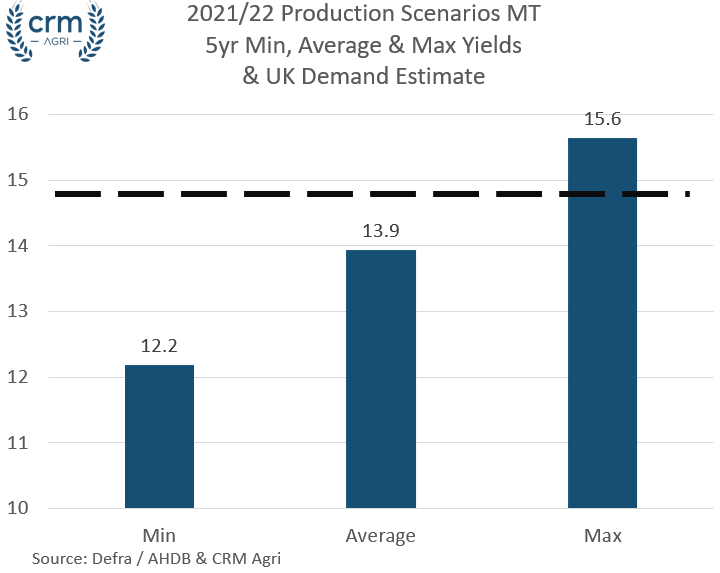 However, the same continuation of short supply on the continent looks to be reversed next season.
In France, the wheat crop this season fell by over 10MT year on year to just 29MT, mainly due to a fall in the area after heavy rains, but also combined with poor yields.
So, what do we know for the upcoming harvest?
The French wheat area being forecast for harvest this season at 4860Kha is a return to average acreage.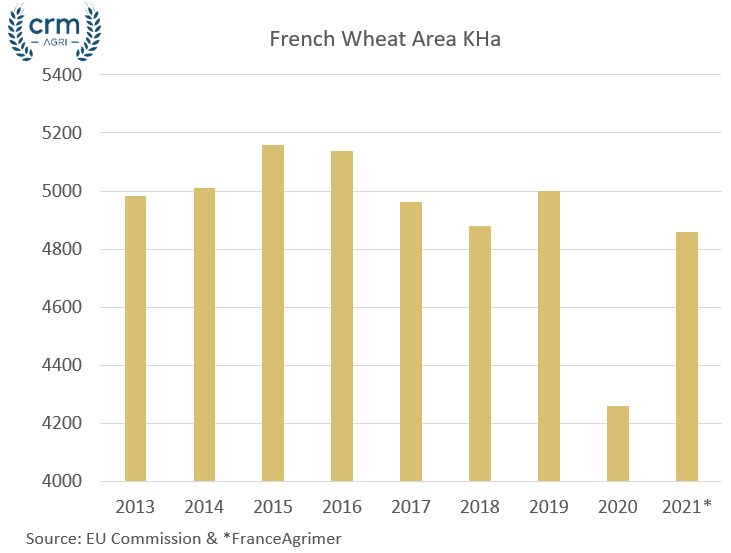 Alongside this return in acreage, the prospects for yields are continuing to be positive for French wheat production. Being rated at 84% good and 4% excellent, the condition of French wheat is in the best combined condition since 2017.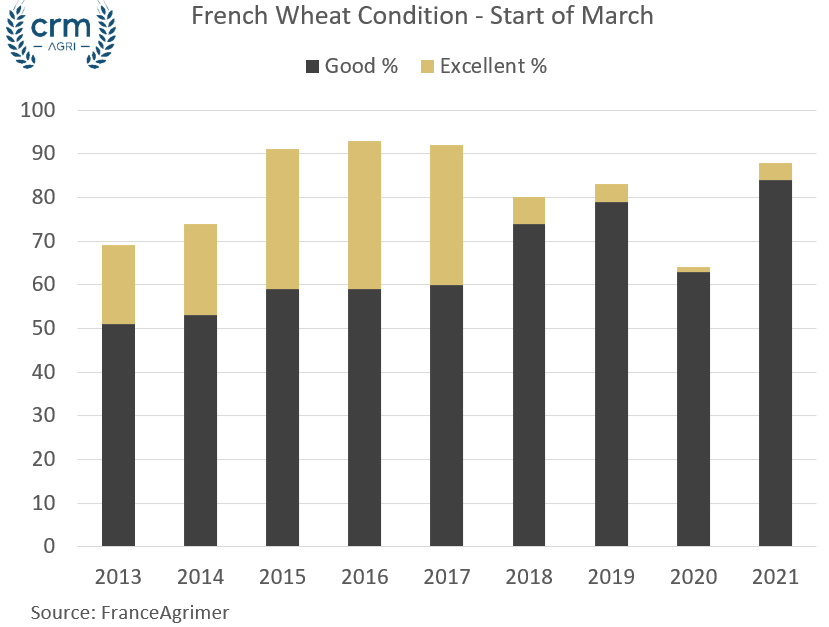 Bar the appalling year of 2016, when persistent heavy rainfall led to multi year low yields, there is a strong link between the condition of crops at the start of march, and eventual yields.
Following this strong link between March conditions and yield, and bar unforeseen weather events this year and overall yields of 8T/Ha for now are being indicated.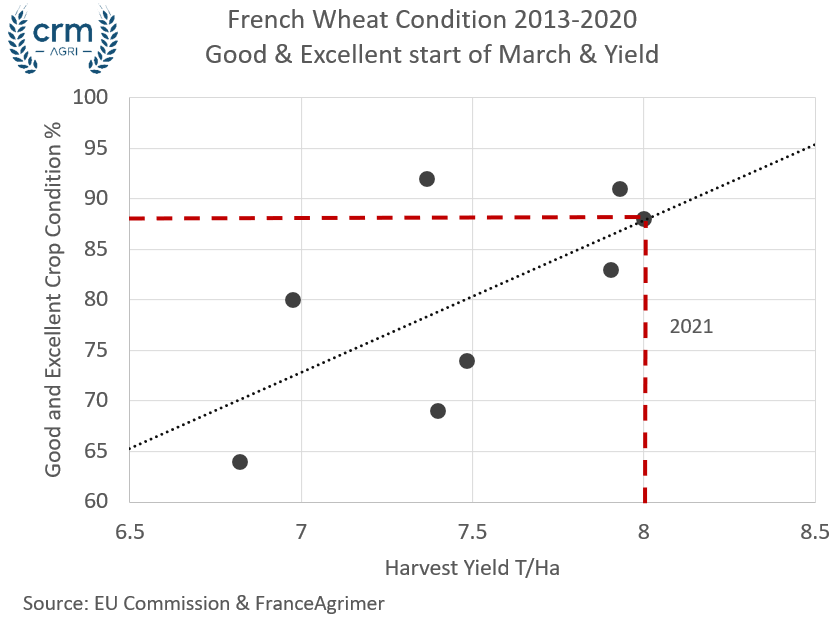 Using this yield projection, and a crop size of 39MT is our current forecats for the size of the French wheat crop for next season, 10MT larger than the current season.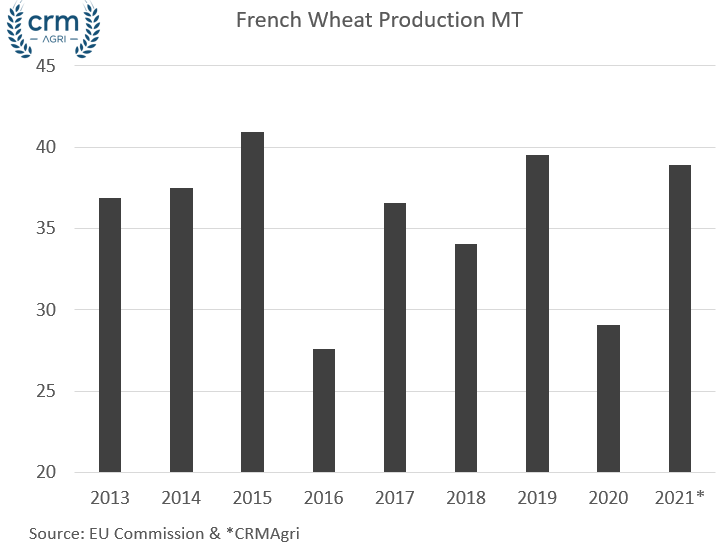 With this return to a large global exporter next season, and European wheat will likely need to compete strongly with the Black Sea next season, rather than price above, in order to limit exports.
The Domestic Impact
Next season will require the import of wheat, with the UK needing to price at import parity relative to Europe. Without the challenges currently being faced on the continent this season, for the UK market to push higher will now require unfavourable weather this spring. With new crop prices having moved up towards import parity already, global markets will need to climb for the UK to find support.
Read our long term price forecasts