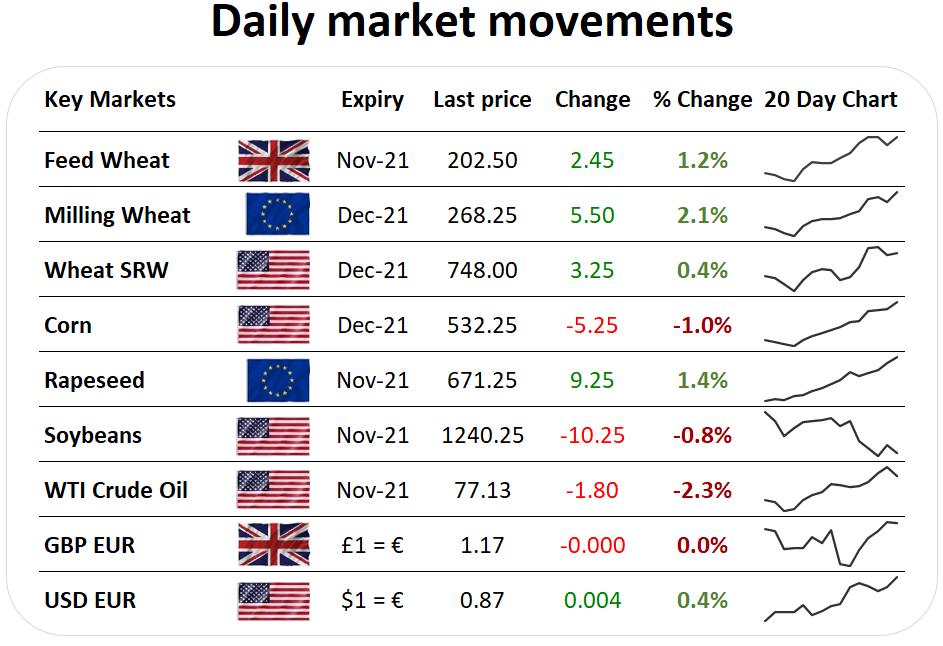 Weekly US ethanol production bounced from the minimal levels since August in the first sign of a recovery in US ethanol production. Stocks of ethanol in the US were also depleted, reaching the lowest level since last June.

Wheat markets, particularly in Europe have continued to receive support as concerns over Russian winter sowing progress persist alongside the Russian Ministry of Agriculture lowering export forecast from 37.6Mt to 31.5Mt amid plans for export quotas.  

Alongside a supported European wheat market, rapeseed values continue to march higher, with Paris rapeseed Nov-21 breaking above €670/t as global supplies plummet. Read the monthly report for full details.

While rapeseed and wheat have continued to push higher, both corn and soybeans have been under pressure over the last couple of days, look out for US weekly export figures tomorrow.