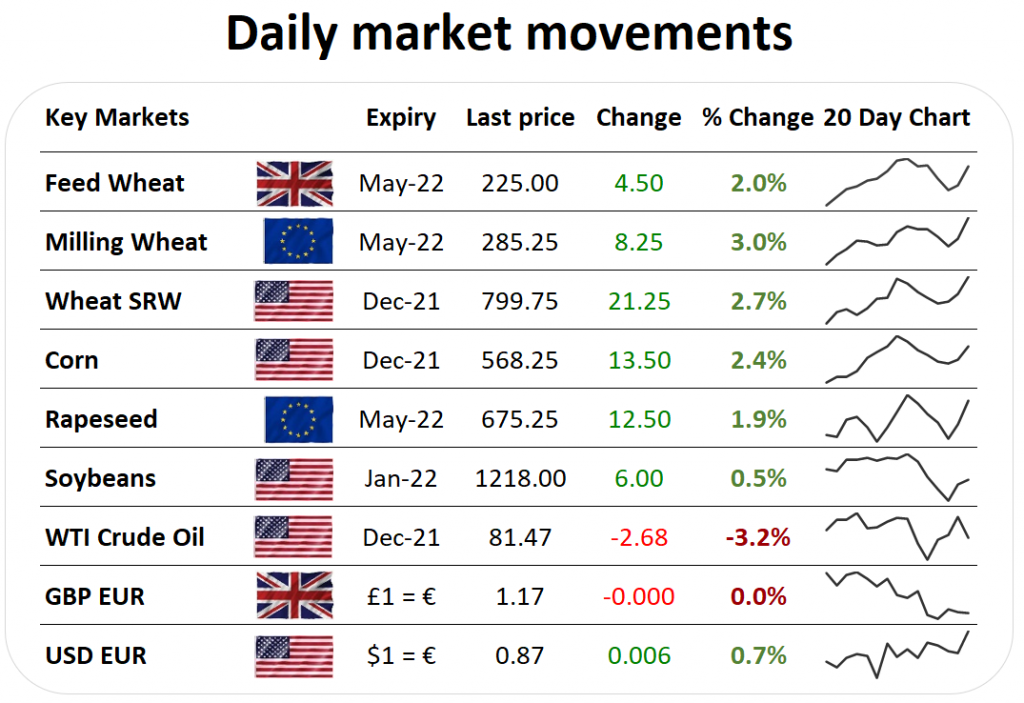 Today the market has largely been reacting to the data put out yesterday by the USDA in the November WASDE report ( Catch up on the WASDE here ) where saw global grain and oilseed markets push higher of the back of it.

For corn yesterday's report was bullish as ending stockpiles were down month on month. Domestic use also increased from last month's outlook, this can largely be attributed to increased ethanol production. 

This evening EIA ethanol production data was released, down week on week but still for the 5th consecutive week, production has been over the 1 million barrels per day mark. As of last week, US production was 1,039K barrels per day, The EIA reduced its forecast for ethanol production next year but still expects an average of 1 million barrels per day in 2022. Ethanol production for the remainder of the year is forecasted to average 970K barrels per day.

Focusing on Soybeans and the USDA surprise downgrade in US production caused Soybean futures to rise yesterday evening. In contrast, Brazilian Soybean production outlooks remain strong, with the majority of soy now planted, and the USDA continuing to estimate production at 144Mt.