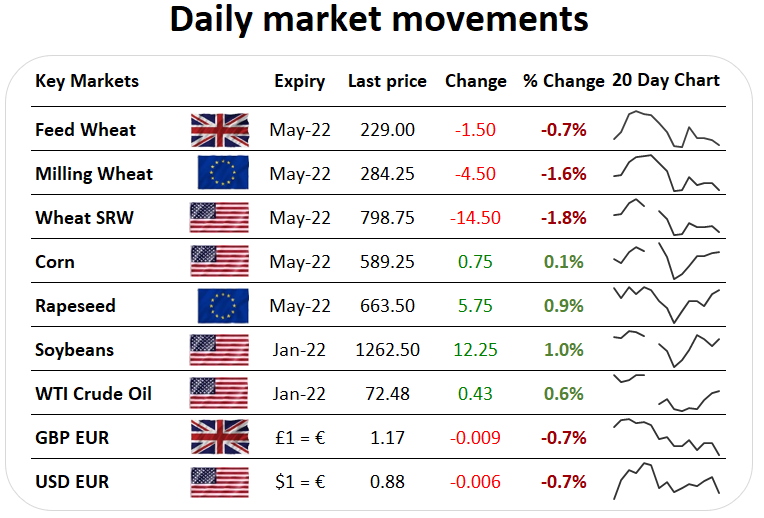 Ahead of tomorrow's USDA WASDE, corn has been given a degree of support from proposed ethanol demand in 2022.

The US EPA(Environmental Protection Agency) has released blending mandates for next year, with an increase in ethanol blending, and therefor corn. At 20.77 billion gallons for 2022, this is up from 18.52 this year. Find the details here.

Corn planting in Argentina has remained slow, with just 31.1% planted, well behind the 42.7% average. With continued concerns for dryness amid La Nina, this will remain a focus for grain markets.

Sticking with corn, and US export sales of 1.844Mt of corn to Mexico also got announced today, with 1.1Mt for this season, and 754Kt for 2022/23.

With the next USDA WASDE set to be released tomorrow, keep an eye on potential changes to estimated US exports. Other changes in the WASDE will likely take into account Australian production numbers, while an eye on Chinese corn import numbers will also be key.