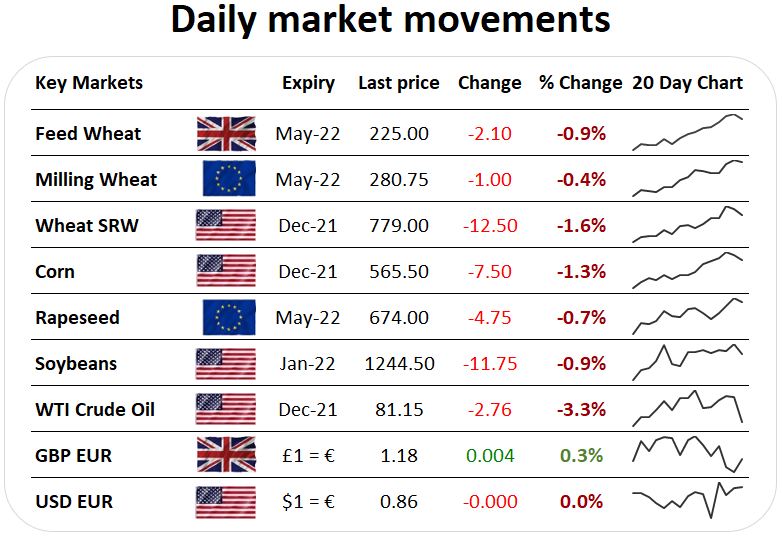 Global markets have been in the red today as crude oil has come under pressure.

Brent Crude lost near 3% today, falling below $82.5/bbl in a break lower, away from the last two weeks trading range near $85/bbl.

With Brent crude under pressure, corn also lost ground for the second day in a row, down 1.5%, and breaking the upward trend since the 11th of October. With corn falling for the second consecutive day, wheat has also been under pressure, knocking values in Chicago, Paris milling and UK feed wheat.

While crude oil markets came under pressure, attributed toward a building of US stocks, ethanol production in the US continued to increase, up another estimated 1Kbbl per day to 1107kbbl per day, just shy of the all-time record production in 2017.

Keep an eye on US export data, set to be released tomorrow, in what has been a bearish mid-week, export data could provide the support to markets.