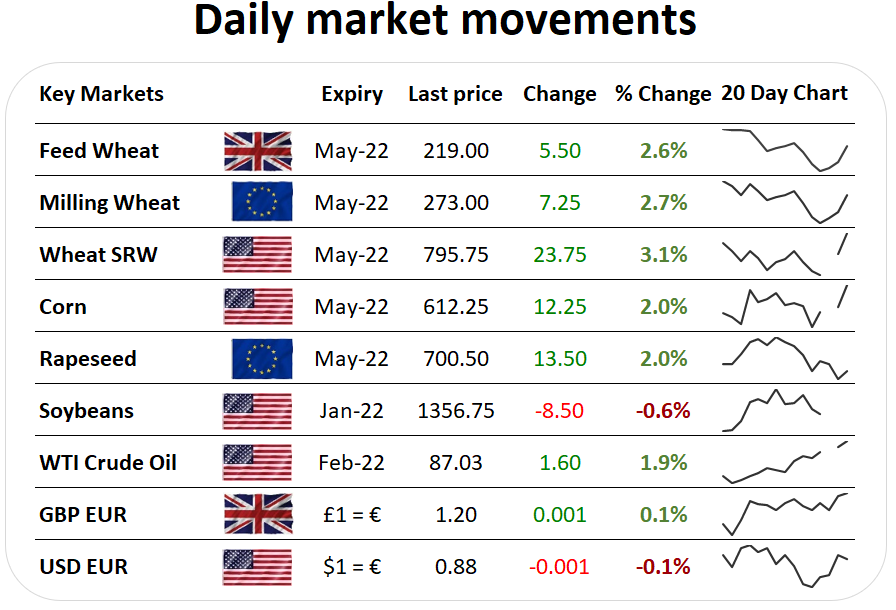 Markets have continued to recover lost ground today. Grains continue to be the trend setters, with wheat and corn pushing higher, alongside a sustained push higher in crude oil, rapidly approaching $90/bbl.

Although the weather pattern in South America has been more favourable, concerns continue to linger and lend support for corn markets.

From a wheat market perspective, and the bullish arguments are coming partially from the ongoing tensions surrounding Russia and Ukraine. While in the US, soil moisture has been depleted with potential stress for crops now experiencing cold temperatures.