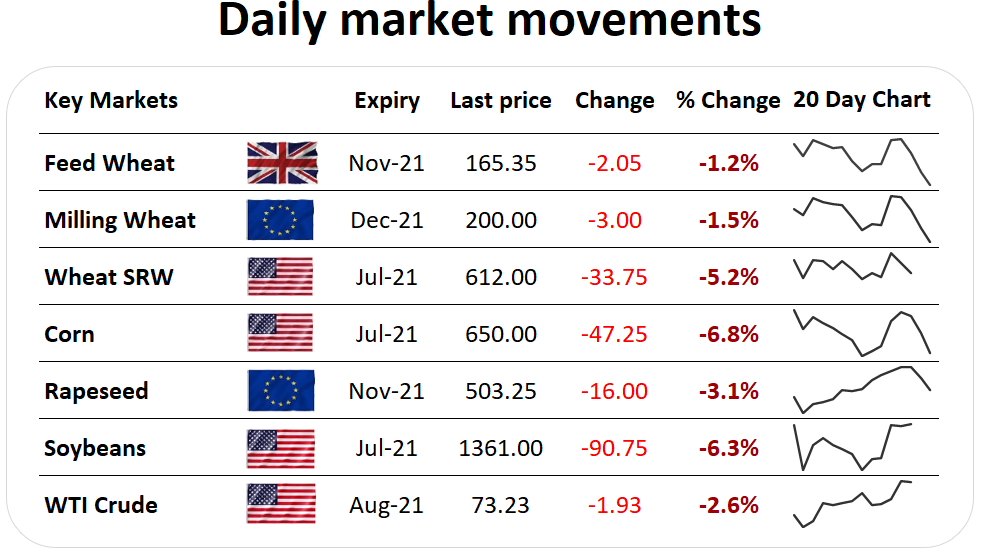 US Chicago corn markets began the week sharply down.
 
Following the US long weekend due to July 4th and more favourable weather across the US, corn markets moved sharply lower, reaching the c$40/Bu daily downward limit.

Northern US states have been receiving rainfall, with forecasts for precipitation across the northern US and into Canada.

Markets will debate the impact upon drought-stricken spring wheat, but the forecast rainfall is certainly beneficial for corn and soybeans.
 
The USDA Crop Progress report, containing crop condition scores will be released later today, with expectations for improved crop conditions. We will cover this report in detail tomorrow. With improving conditions and rainfall confidence, such a bearish downturn at the start of the week is likely to set the tone for the week.