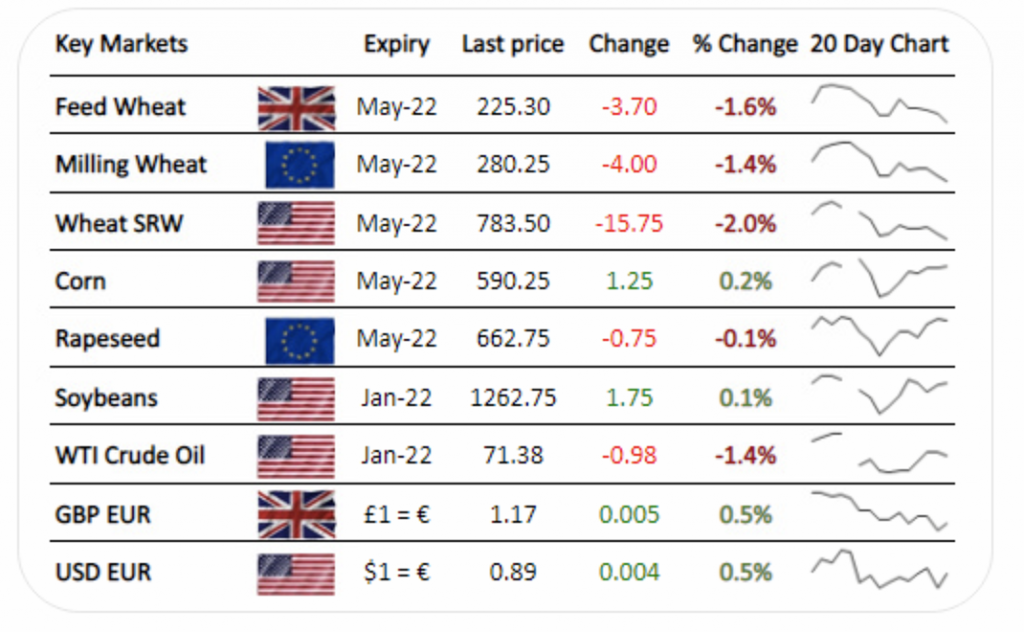 Global grains continue to absorb USDA data

Following what was widely considered and overall dull WASDE report, markets continued to readjust in the wake of the data released, which has pushed growing emphasis to the first release of 2022 in January. 

Read our breakdown of the WASDE here. 

Wheat rebounded following a sell-off last week after supplies were increased for major exporters.

Managed money reduced long  wheat positions to 77.5K contracts and now hold an overall net short position for the first time since October. 

For corn, managed money increased their net long positions to 22.4% with 348.1K long contracts. 

As the end of the year approached, funds will begin to square positions and liquidation risk grows. 

Markets will continue to turn their attention to 2022, where La Nina and demand for corn are being much discussed. 

US corn export data released today once again fell short of the pace required to meet the US export target this season at 810KT. 

Crude oil is under pressure after OPEC+ and Russia fail to reach production quotas and agreed output levels.